Blogs
How Gated Community Living in Kochi Can Improve Your Work-Life Balance
10 October 2023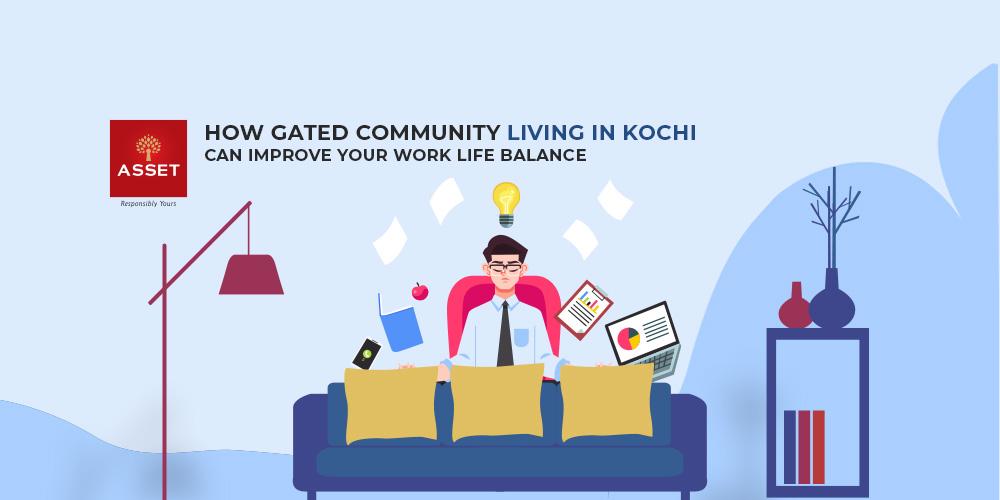 Urban life comes with its own challenges that must be faced every day. Commuting to work every day, working throughout the day, and returning home is the typical routine. Most working professionals carry work home burning the midnight oil regularly. This routine can take a toll on anybody affecting their mental and physical well-being. A respite in this rat race is choosing your home in a gated community.
A gated community in Kerala provides many comforts that reduce the stresses of living in a city like Kochi.
1. Leisure Time
Any gated community in Kerala has many leisure amenities that help relax and relieve stress for its members. This can be a good way to relieve stress and get recharged to face a new day. A dip in the swimming pool, playing a sport or indoor games with your kids and friends, or walking on the green lawns are all options one can choose from to feel better. One can indulge in these during the weekends or even during weekdays after work or during breaks.
2. Fitness Centres
Almost every professional works seated in front of a desktop or a laptop today. The minimal movement and activity and continuous concentration in work can cause inertia to the body and mind. The lack of physical activity and exercise for the mind and body is not uncommon these days in Kerala. In such a situation, having options for exercise like a fitness center where one can engage in cardio, strength, and resistance training within the residential complex is a boon. Most gated communities are equipped with all these facilities making exercise easy and convenient.
3. Community Life
All the facilities in a gated community are designed to bring members closer. The common fitness centers, activity areas, clubhouses, and pools are a means for people to come together to form friendly bonds. A healthy social life and engagement with like-minded people can enhance one's happiness and well-being. These factors ensure a well-balanced lifestyle and can recharge people to be more productive and effective at work. The flats for sale in Kochi within gated communities encourage social gatherings and events during major festivals where members engage in interactive games and activities. These close-knit communities also benefit the members during challenging situations if any.
Open Green Spaces
Most gated communities have open green spaces like gardens and lawns. The green color is known to be soothing to the mind and body. These spaces act as refreshers and rechargers to families who spend time with each other. They are also good spaces to play games with children, exercise and meditate. These activities are good ways to recuperate from stress and feel refreshed. Parks and grounds also allow children and sports enthusiasts to play sports regularly. These ensure a fit body and a sound mind.
All these conveniences reduce stress to create a better work-life balance.
The builders in Kerala are designing gated community residential complexes keeping the well-being of their customers in mind. Most leading residential projects are being creative in offering better amenities and creating green spaces that help members live with ease.