Blogs
Guide For Buying Property in Kochi
10 February 2023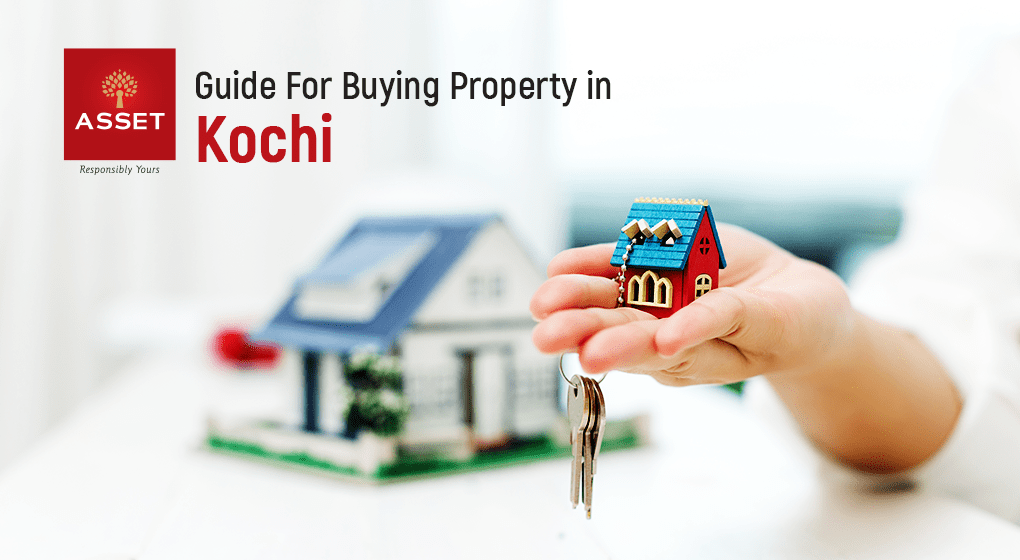 It is well established that the meaning of buying the dream home has to do a lot with the location in which you buy it. Kochi is one of the most sought-after locations in Kerala to have a residential lifestyle. There are many reasons to look for flats in Kochi, the commute advantages, the accessibility, the developed social infrastructure, and more.
The guide below will help you understand real estate in Kochi better:
1. Finalizing the locality:
There are numerous projects in Kochi to choose from, widespread throughout different localities. Choosing the location has a few checkpoints that you need to understand before deciding. You must choose a location that has all the necessities and is closer to the workplace, which buys you more time with the family.
2. Branded developers:
Kochi has a lot of builders working on projects, but choosing a CRISIL DA2+ brand like Asset Homes brings you the benefit of assurance and utmost satisfaction because you must take less effort to validate the developer and find out about the project you are interested in.
3. Plethora of amenities:
When making a huge investment like buying a home, you must ensure what you are getting in return for that amount. A lifestyle in Kochi means you live up to a status where you require modern amenities for comfort and accessibility. The type of amenities also depends on the configuration of the homes available in the project.
4. After-sales services:
The home-buying process does not stop once the ownership of the property is claimed. The vitality of buying a new property is in the consistency of being able to use the facilities for a lifetime. This means that you must choose a developer that ensures after-sales services that help you with everything after the property ownership is yours.
5. Taxation charge:
The type of property you choose has some taxation charges that the developer must pay. If the builder has not cleared the taxations then it might affect you in the future. There are several cases where homebuyers face a tough time getting ownership of their luxury apartments in Kochi due to the lack of tax payments.
These guidelines will help you understand how to look for a property in Kochi which is established and has all the legal validations cleared. Investing in a residential property in Kochi is a rewarding decision right now. Make sure you choose your property wisely.