Apartments
Why rent a luxury apartment in Kochi
28 April 2014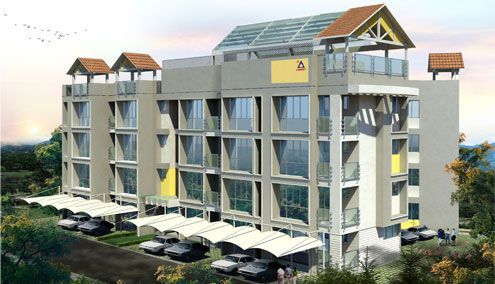 Population is growing high in cities and making people finding it difficult to get good apartments for rental.  The growth I job opportunities brought numerous youth to city like Kochi, and definitely they love settling down in the city. But most of them find it difficult to finalize an apartment  which matches their demands like security, privacy, space and also easy access to their work space.
It's a nice and big step of someone's life to have a space of your own. But many find it economically not practical and they choose to rent one.  An apartment needs to live up to the expectations, and must be able to make you feel completely comfortable in living in it. And that makes choosing the right apartment important. Typical apartments offered for rent might not be attracting you. Then why not try looking at luxury apartments put up for rent by owners.  Make sure that you find that they suit your taste and ensure they are affordable for your budget.
Security provided by Luxury Apartments in Kochi
Luxury apartments from Asset Homes offer you a much safer environment to live in while comparing with many others.  Often with cameras mounted in corridors it provides the residents a lot of security of constant surveillance along with security guards posted at the gates and the important premises of the apartment building.  Also records will be maintained about who enters the apartment complex other than the residents to avoid unnecessary entries.
Freedom and comfort offers by Premium apartments in Kochi  
Luxury apartments in Kochi offer a lot of space for the residents to move around in mainly in the apartment complex grounds. Luxury apartments themselves will be very spacious. Most of them will be providing you with large rooms and even often accompanied by beautiful and spacious verandas. These spaces will offer you and your family the feel of freedom and also maintains the air flow and ventilation of your apartment and making you feel good.
The actual luxury offered by luxury apartments  
They are called Luxury apartments because they are the same. It offers the residents variety of amenities for better comforts. They may be fully furnished and even centrally air-conditioned. Beyond those facilities in your apartment, the luxury apartment complexes are often equipped with facilities like a gym, a residents club, a swimming pool, jogging track and may be even a playground.  There is a garden in all luxury complexes, maintained beautifully for the residents' pleasure.
There are number of advantages in renting a luxury apartment in Kochi despite the costs. So if you are out on hunting an apartment, never forget to checkout your nearest luxury apartment complex.