Blogs
Trivandrum Real Estate Overview
25 October 2023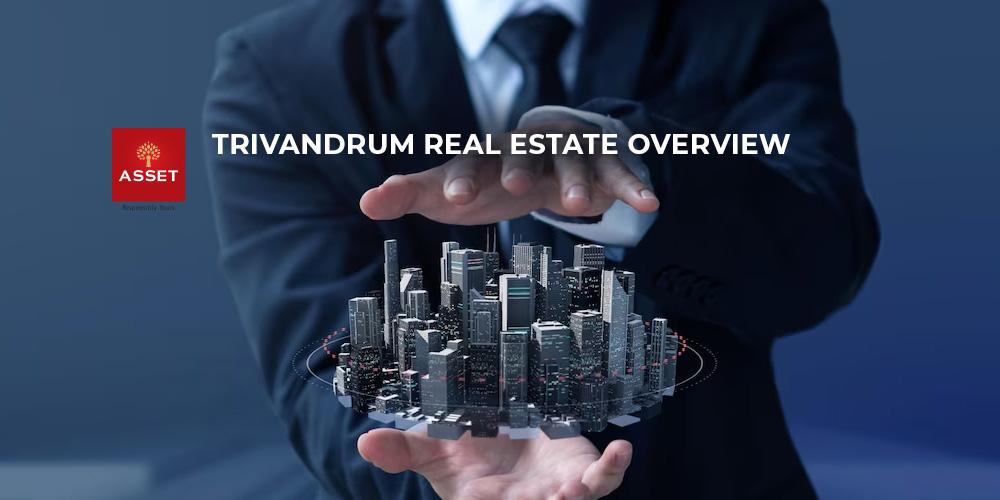 Trivandrum is the capital city of Kerala and an upcoming real estate destination. Like Kochi, Trivandrum real estate is getting a boost from the overall economic and infrastructure development. The government of Kerala is laying special emphasis on developing Trivandrum as an economic hub. Industries like ports, IT, biotechnology, and tourism are given a fillip to attract investments into the city. The development of the international airport, national and international connectivity to other major hubs, roads, railways, and public transport, and the upcoming metro rail are all reasons to cheer for the real estate industry. These factors directly contribute to the development of robust commercial and residential real estate markets poised for growth.
Real Estate Market
Major infrastructure projects like Vizhinjam Port, Technopark Phase III, CRDP Phase II, Mukkola-Karode stretch bypass, Kazhakoottam elevated highway, and others are in various stages of development. These developments are propounded to have a positive effect on the real estate market. They will develop already existing markets and new micro markets as connectivity improves.
Industry
The developing industrial campuses like Technocity and Bio 360 Life Science have more than 350 companies and consortiums employing more than 60,000 professionals; the number keeps increasing year on year. The increasing opportunities led by the economic development for the employment of skilled professionals and new businesses directly enhance the demand for residential and commercial real estate.
Trivandrum is known as an investment destination for expats and NRIs who invest their wealth in real estate projects. The large inflow of remittances into the state usually gets invested in properties.
Trends
The real estate market is constantly evolving in Trivandrum. The proposed mini metro project and the new highway (NH 66) will see the peripheral limits of the city expand including more areas into the urban fold. Builders in Trivandrum are upgrading their game by emphasizing strong trends like landscape design, growing focus on sustainability, improved and sophisticated amenities, better mortgage rates, and increasing demand for gated communities.
There is a wide range of residential properties available for buyers and investors to choose from in every budget bracket. The major types of properties in Trivandrum real estate are flats, apartments, independent houses, villas, and bungalows.
The average prices of residential properties ranged from Rs 6000 to Rs 10000 per sq.ft. The popular areas for flats in Trivandrum are Kazhakkoottam, Peroorkada, Vattiyoorkavu, Gowreeshapattom, and Kariavattom among others.
The overall scenario for Trivandrum real estate looks positive. The prices have seen a steady rise in the past decade and the trend is predicted to continue for the next few years.