Blogs
Top Kids-Friendly Amenities That People Will Look For While Buying Property in Kerala
24 October 2023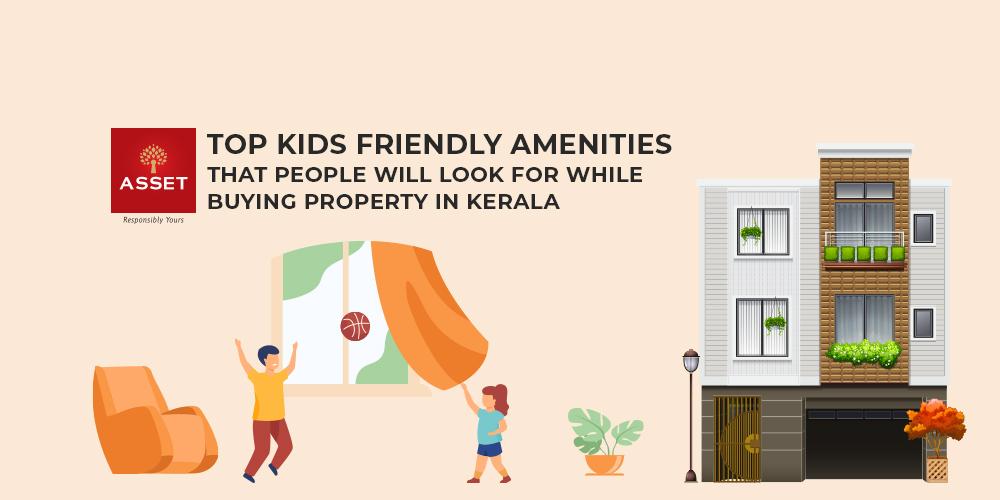 Raising kids is not easy. Ask any parent and they will tell you the anxieties and troubles that they must deal with. Parents are responsible for the formative years which will shape their child's personality for the rest of their lives. Every parent must think about the child's safety, health, education, development, and social life. Although the intangible aspects of raising children into young adults are mostly dependent on the parent or caretaker, the physical surroundings aid many aspects of the upbringing. If the parent is to bring up the child responsibly then the residence and its surroundings must be selected carefully.
Some of the important factors that shape the decision to choose apartments in Kochi are its amenities and facilities.
We will look at these one by one below.
1. Safety and Security
Needless to say, the safety and security of you and your family, especially children is by far the most important necessity that the residential project must ensure. CCTV surveillance, manned gates, wired and electrified fences, and secured borders are crucial. This will ensure the safety of your children who may even wander around the premises. Moreover, all the areas including the clubhouses, swimming pools, sports areas, and open spaces should have proper vigilance to ensure children's safety from any kind of harm or danger.
2. Interior design and architecture
Builders in Kerala should include a child-friendly philosophy right from the inception of the project. Designing homes with fewer pillars, corners, and edges will ensure that kids are safer. Babies, toddlers, and young children are prone to accidents in the development stages. By incorporating elements like balcony grills with a good height, developers ensure the safety of small children.
3. Convenient Location
The closer the playschools, schools, and educational institutes are, the safer is your child. This will reduce the travel time for kids conserving energy for other activities. Healthcare clinics and hospitals should be close enough to reach quickly. Recreation and entertainment zones cannot be too far. A residential project close to necessary facilities and amenities is always in demand amongst residential projects in Kerala.
4. Recreational Facilities
Sports and physical activities are vital for growing children. Swimming pools, sports areas, open grounds, and garden spaces encourage kids to play games and compete. Physical exercise promoted by sports and outdoor games develops social skills as well as physical health. These are amenities that are provided by most competent projects that have flats for sale in Kerala.
By making sure that projects in Kerala are child-friendly, builders can win brownie points with young couples who have growing children or plan to have them.