Blogs
Things To Know About Luxury Homes in Kochi
20 August 2023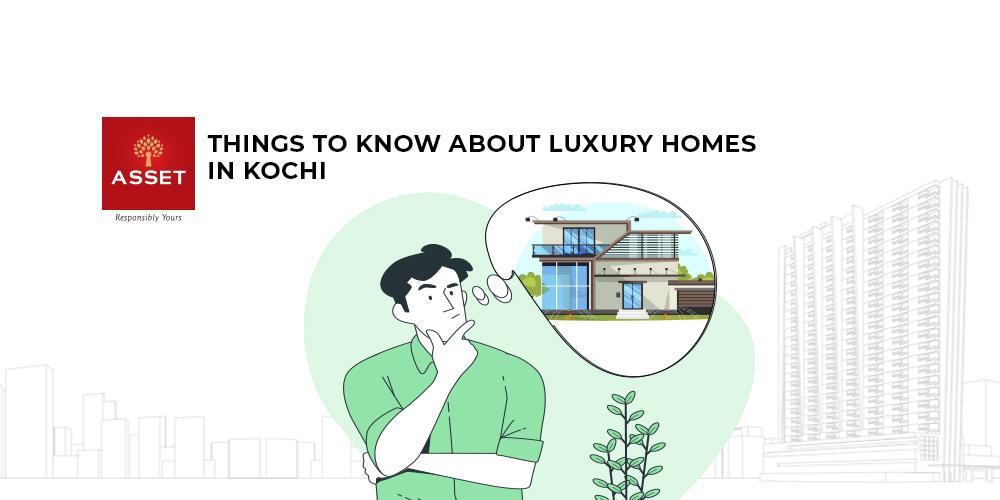 Kochi is the fastest-growing Tier II city in India. Rapid infrastructure and industry development have boosted the real estate market which is witnessing a huge demand for residential and commercial properties. Rising incomes and living standards in the metropolitan have created a steady rise in the demand for luxury living.
Let us look at some important trends in the luxury home market of Kochi:
Location
The prime locations of Kochi that offer luxury homes are Marine Drive, Panampilly Naga, Kakkanada, Vyttila, and Kadavanthra. These prime locations offer elite neighborhoods, waterfront areas, and stunning views of the sea and backwaters. They have easy access to educational institutes, hospitals, malls, cafes, and restaurants.
Design and Architecture
The luxury residences in Kochi are adorned with modern as well as traditional architecture to suit the tastes of the selective buyer. Luxe apartments, bungalows, and villas showcase elegant designs and contemporary layouts giving them a refined look. High-end interiors with premium materials, fixtures, and fittings are used to entice the elite.
Amenities and Facilities
Luxury flats in Kochi offer world-class amenities to keep up with the lifestyle of the wealthy. Swimming pools, fitness centers, clubhouses, spa and wellness centers, multi-car parking, 24×7 security, and concierge services.
Privacy and Security
An important factor that distinguishes luxury apartments in Ernakulam from others is the high-end security and privacy that they ensure. The gated communities of these projects have restricted access and security personnel surveillance 24×7. Some complexes also have advanced security features like video intercoms, CCTV surveillance systems, and automatic fire-combating systems.
Green and Sustainable Living
Eco-friendly living and environmental consciousness are important values that carry special significance in the luxury lifestyle. Rainwater harvesting systems, solar panels for electricity generation, energy-efficient appliances, and landscaping that prioritizes native plants and conservation are some of the primary features that many luxury projects incorporate.
Developers and Builders
The major reputed builders in Kochi offer modern luxurious residences and lifestyles to meet the demand of the uber home buyer. They are constantly innovating to distinguish themselves from competition and win the approval of the discerning investor and buyers.
Investors
The real estate market in Kochi is seeing steady growth – one of the highest in the country. The luxury homes segment is in great demand making it a smart investment option with the potential of giving high returns.
Investing in Kochi can be highly lucrative. After some research on the locations and property markets and consultation with industry experts, investors can invest in luxury projects without doubts.