Apartments
New Apartments In Kottayam
31 January 2014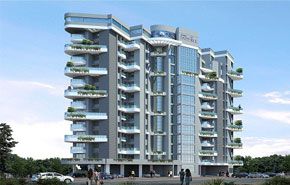 Kottayam is well known as a land of letters, latex, legends, and lakes. Rubber trading has been the trade mark of the Kottayam city along with spices and commercial crops. The well maintained and wonderful to watch acres of rubber plantations are the top originators of India's natural rubber.
Other than the agricultural industry Kottayam is well  known for its cultural and educational aspects and hence called "akshara nagari" ie "City of Letters". Kottayam holds the record of the first city of India to gain 100% literacy, first English education centre of south India, first printing press and first college in Kerala also are the land marks on Kottayam district.
The agricultural and educational growth has remarkably contributed to the financial structure of people and Kottayam has now developed into a city where luxury living has become an attraction.There are more and more people in Kottayam getting attracted towards apartments and flats in kottayam. We can see a lot of examples of migrants from near by cities including cochin also tends moving to settle down in luxury apartments in kottayam.
Asset builders kerala has ensured opportunities of luxury living through multiples projects including Asset Sapphire and Picasso Palette for people looking for flats in kottayam. These projects offering apartments and flats with premium facilities at affordable price. Both Sapphire and Picasso Palette offers 2 BHK and 3 BHK flats and apartments.
Kottayam as a developing city in both physical and economical infrastructure has shown a steady growth in land price also. Considering the possibilities of a bright future developments, investing in the flats and apartments in kottayam also will be an attractive option. Kottayam has warmly welcomed both projects of Asset Homes, and we being the leading builders in kottayam ensures to come up with more projects in attractive locations around kottayam.