Blogs
Important Things To Know Before Visiting A Sample Apartment
05 July 2023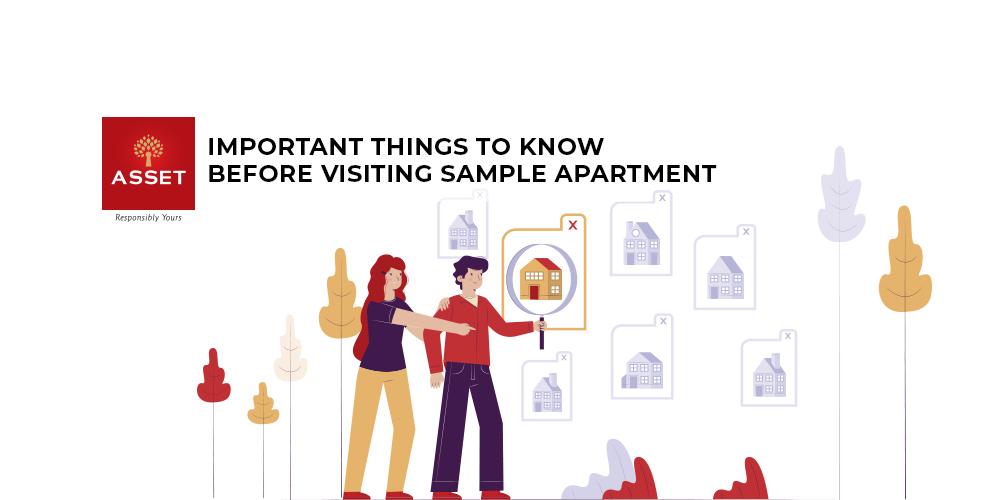 Buying a home is not only an important decision but also an emotional one. It is a personal space where memories are made with loved ones. It is also a space for security and stability. One is invested deeply in their home because a lot of effort goes into making a house into a home. Buying a home can be a long process and one must be aware of the practical issues too. Right from choosing a project to buying a house one must try and follow a real estate guide on which the decision to invest is based.
Once the project is chosen the next customary step is to inspect the sample flat. This is when the developer presents an idea or picture of what the buyer should expect. But is the picture presented the same as what the buyer will get? The answer is not a 'Yes' always.
Sample flats may not always be the exact replica of the flat you will buy. The sample flat can be a grander version of the actual flat to mislead the buyer.
Read on to understand loopholes so you are not in for surprises
The main door of the sample flat will be bigger than the flats on sale. The wood used to make it is also thicker and of very good quality, The main intent here is to make the flat look bigger.
The walls are replaced by glass separators between rooms to make them look bigger and more luxurious.
The walls of the apartments may be made of replaceable gypsum boards instead of concrete so that they occupy lesser space.
The ceiling can be a few inches higher than the sold flats.
The lighting fixtures are chosen specially to make the rooms look bigger than they are.
The furniture also will be sleek so that they occupy lesser space.
Overall, the interiors will be designed to give the apartment a luxurious look.
Let's look at some of the things one can do to avoid pitfalls
The reputation of the builder should be checked by visiting their previous projects. This will give an idea of how consistent the builder is in their commitment.
After seeing the sample apartment, one can demand to see the raw flat or the flat that will be sold.
To get a real sense of the space one can roughly imagine the dimensions of the furniture that will occupy the rooms.
The dimensions of the sample flat can be compared to the plans projected on paper.
The sample flat is a marketing and advertising tool for the developer. There can be many loopholes in what the developer shows and communicates via a sample flat.