Blogs
How To Choose Budget Friendly Apartments in Kochi
10 December 2022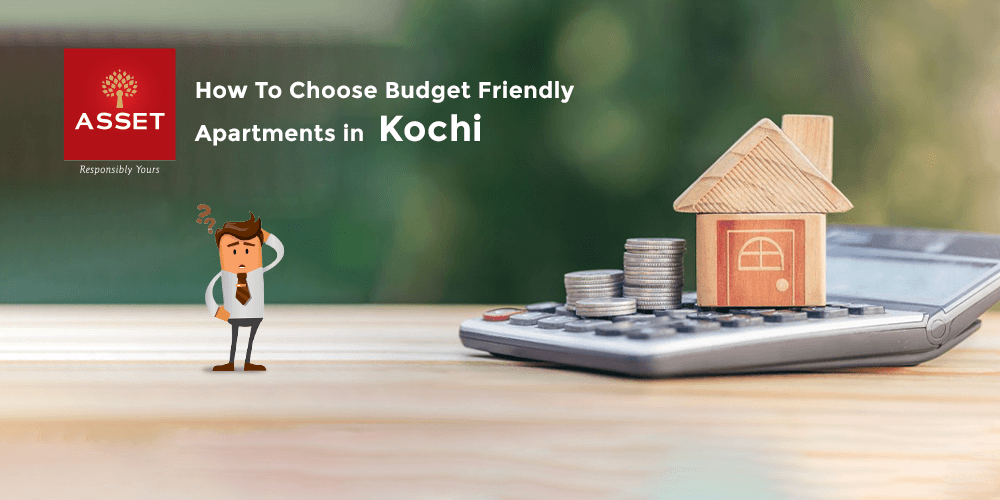 Real estate is one of the most demanded industries that everyone urges to invest in at least once in their lives. Looking for residential property in Kerala involves a lot of factors basis which you can come to a decision. Kerala being the top state of the country has a different preference for homebuyers altogether, causing the prices for properties to go up very quickly.
However, below are some ways to determine how to find budget friendly apartments in Kochi:
1. Fixing the budget bucket:
The best way to filter out the choices to buy anything is to fixate on the price you are ready to pay for them. You can understand your budget for buying a property in Kochi by analyzing your expenditure in return for the money you make. You will get a figure by calculating this which will help you know the amount you are okay with keeping separate for your home. You must also include the costs like moving in, interiors, repairs, and so on to make a budget.
2. Funnel your search parameter:
Now that you have calculated your spendable amount, you must look for the places that come under the said availability. Do not make the mistake of narrowing the places down only by the money factor, you must also look for comfort and your dream home plan so that you know what matches all your interests. You must also think about the location with respect to your and your family's needs. This can help you save up on other expenditures like traveling or spending more on things due to fewer alternative options.
3. Builder reputation:
Knowing which real estate builder in Kochi to choose when buying a budget-friendly home is very important. There are plenty of frauds happening out there in the name of cheap sales. Beware to not make the mistake of investing with a builder you cannot trust so that you do not lose your money or increase the risk of investing. Make sure you run your errands to confirm the builder is genuine before making any transactions.
4. Configuration of your home:
Knowing how many people are in your family and what size of the apartment is going to be mandatory for you to live peacefully and rather not suffocative is crucial. This means that you also must see if your budget is enough to match all your family's needs. When looking for affordable flats in Kochi, you might not find a 3 BHK flat for a budget like below 50 lakhs.
5. Know the project details:
Knowing the terms and what they mean in real estate is equally important when you are looking to get a good value for budget-friendly homes. This is because once you are aware of what does carpet area, built area, super built area, floor plans, and other such details mean, you can ensure that you are getting what you are paying for and none of your investment chunks is going to waste.
In conclusion, Kerala as a state is doing excellent in the field of real estate over these recent years and its budget-friendliness will decrease as the demand for homes will keep increasing. This means that following the above-mentioned guideline will help you now. Ensure you make your decision soon and with good research.