Blogs
How Good is Kottayam For A Living
19 April 2023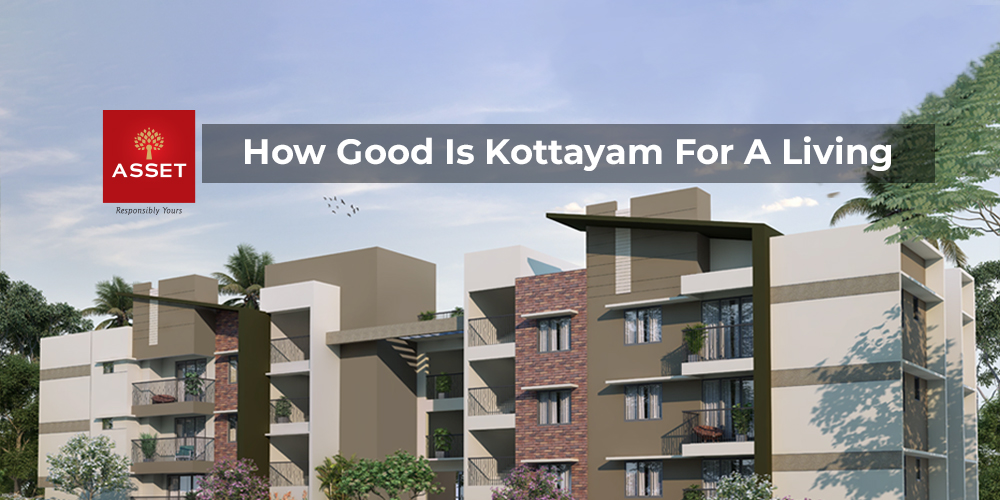 Kottayam, the upcoming city in Kerala is known for its serene atmosphere, freshwater lakes, wildlife, western ghat, and more. The natural beauty of Kottayam makes it an ideal location for a peaceful lifestyle. Builders in Kottayam are upgrading the city's development and its way of life for the residents.
The factors that make Kottayam a worthy place for living are mentioned below:
1. Openness and Greenery:
Kottayam is renowned for its rubber, spice, coconut, and palm plantations which come from years of inherited traditions. The lifestyle of villas in Kottayam is one of a kind because of the combination of natural beauty and historical significance. Kottayam is also home to numerous temples, churches, and mountain ranges of the Western Ghats, which contain tropical evergreen and deciduous jungles, lakes, exotic plants, and diverse wildlife.
2. Plethora of Amenities:
When looking for 2 BHK flats in Kottayam, you get a range of necessary and modern amenities such as a gym, play area for children, swimming pool, health club, and more. For busy individuals, it can be inconvenient to navigate traffic to reach a gym every day. The presence of these amenities within the apartment complex can save a great deal of time. Additionally, it is important to ensure that the apartment is in proximity to important facilities such as education centers, banks, supermarkets, temples, and health care.
3. Commute and Connectivity:
Kottayam offers countless transportation routes, with excellent connectivity to other districts covering all means of commute. There are three bus stations, with two for private buses and one for the KSRTC. Additionally, there is an international and domestic airport located just 80 km to the north, with the availability of buses and taxis for quick travel. As a result, living in 3 BHK flats in Kottayam is the best option all due to its easy accessibility through various modes of transportation including road, rail, water, and air.
4. Great Appreciation Value:
Living in Kottayam can be proven as the best decision, mainly because of the appreciation value of the property that the city promises. This is because of the fast-growing development plans that are aiming at the overall increase of the City's worth. This ensures that your property asset value will significantly increase in the future, making it a rewarding investment.
In conclusion, Kottayam provides you with all the necessary qualities that help you lead a lavish lifestyle, at a very convenient cost of living. Make sure you take the decision of upgrading your life soon, to enjoy the benefits that the city has planned for you in the future.