Apartments
Choose your best location for villas and apartments in Cochin
16 April 2014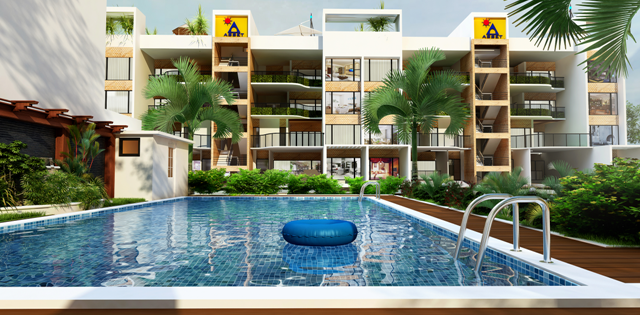 The major problem for someone looking for flats or apartments in cochin will be choosing the best matching location in the city. There are apartment projects offering luxury living in all major locations across cochin from the top builders of Kerala. So it is important to make a wise and clever selection among a huge pool of opportunities by checking each and every aspects associated with it.
Most people prefer to have the assistance of a local real estate agent or some of those online portals for finding details and contacts. But before you start looking for a flat or apartment no matter it is under construction or a ready to occupy apartment, there are certain factors that you should be sure about.
Which makes best location for your apartments in Cochin?
As we have seen there are flats and apartments available at all major locations in cochin. The projects are available both inside and outside the Cochin city limits. One important factor you should consider while you finalize the preferred location is that easy access to working space and places in the city you will would like to visit frequently.
Asset Homes the responsible builders in Kerala is providing you with wide range of apartment options with its completed and ongoing projects offering flats and apartments in Cochin. We have went across those apartments and villas before in this blog. Now lets have a quick look at the two projects newly launched by Asset Homes in Cochin and how its locations best suits for any of your demands.
Asset Commander's Castle Villas in Chottanikkara, Cochin
This premium villas in Cochin is located at Chottanikkara, one of the best real estate location in Cochin. Chottanikkara offers easy access to all the major destinations of Cochin along with comfort of a location well outside Cochin city limits. The real estate possibilities of this location is highly attractive and that makes an exceptional option for any one looking for a villa in cochin along with investment interests.
Castle is the latest launch from Asset Homes offering luxury Villas in Cochin in affordable price and exiting location.Commander's Castle ensure all the premium facilities both in quality and luxury. This Villa project in Cochin will be offering 18 Villas in a beautifully built housing area and luxury amenities. There will be club houses and recreation area like facilities to give you a high quality villa living experience in one of the finest location of Cochin.
Versatile apartments in Palarivattom, Cochin
The most crucial thing that some one demanding a flat inside cochin will be the accessibility to major locations in the city and at the same time ability to travel towards those long distances. Which other place than Palarivattom can offer you this in Cochin city? 360 angle mobility is what Palarivattom offers you. Proximity to proposed metro stations, to the national highway, major locations like Vyttila, Kaloor, kadavanthra and destinations like Lulu mall, International stadium, schools, hospitals everything you will be expecting will be provided with Palarivattom as a location for your apartments in Cochin.
Versatile Apartments in Palarivattom offers a combination of concepts of Villas with apartments and ensuring all the premium facilities. Asset Versatile has many more attractions including terrace gardens, beautiful landscapes etc. 
So these two locations which are entirely different from each other and yet competitive in all factors shows how Cochin gives you a wide range of choices to select the best location for your apartments. Consider all those factors for selecting the location for your apartments that we mentioned earlier in this blog no matter from these two or those fabulous ones that we offer across the city.