Apartments
Bringing your personality into your apartment interiors
24 April 2014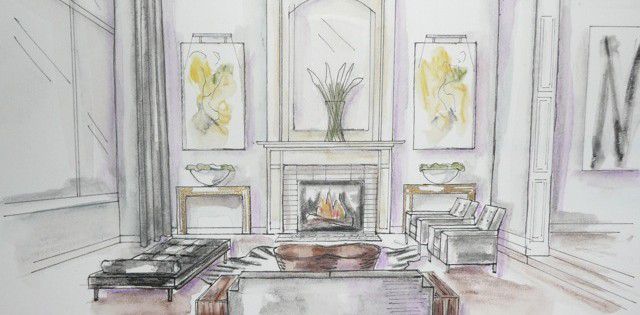 When it comes to decorating a luxury apartment, there are many constraints a homeowner must keep in mind. You want your apartment to stand out from the rest — to be a classy representation of who you are as a unique individual. There's a certain art to pairing diverse pieces in a conventional living room, allowing your apartment to be a comfortable breathing space for you to live in but also an exciting place for friends to visit. The next are three thoughts you can make use of while you go to decorate your apartment with exclusive but stylish decor stuff.
1. Surprise with a coffee table : Let's face it. Someone with sufficient space for a coffee table expects it to be a place for guests to look. With grand coffee table books, the right showpiece and a great design, you can't go in the wrong. But as a substitute of letting those pieces characterize your room, surprise your guests with a coffee table chat starter. Do somewhat different to amaze and surprise like making a surfboard into a place to center around.
2. Make brighter up with a door : All it takes every so often while decorating your apartment is using colors precise. Permit the door to be the star of the show by painting it a bright color that complements the rest of the decor. By using plum, red, yellow or a navy blue are great choices for making your apartment attractive.
3. Gather unique pieces :  Making your apartment exclusive with unique pieces of art or variety antiques makes for a unique feeling. Consider picking up a unique knick knack, or a stunning statue, from the many different places you take a trip to. These pieces make immense additions when you are decorating your apartment, and will also be a stable memento of the wonderful memories you have had on your travels. Whatever thing that proves you are worldly will add a feel of class to your apartment, but still offer it a exclusive, personal feel.
It is not always effortless to decorate your residence with not only style and flair but also freshness. These three simple tips are a great way for you to integrate your own personality into the interior design of your apartment, while still maintaining the class and elegance that is necessary when you live in a luxury apartment. Not at all be afraid to try something new when it comes to interior design — it's always essential to have that perfect conversation piece when a guest enters your home.